Jom cari duit dengan jadi agen topup !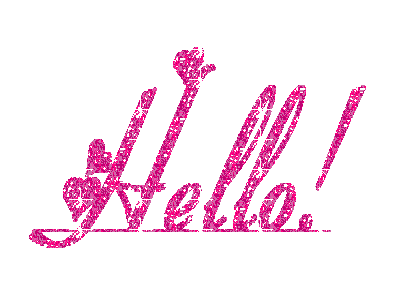 Pengguna laman sosial Facebook , Tagged dan Twitter di Malaysia seramai 23 juta orang ! Terlalu ramai yang mencari peluang untuk menambah pendapatan , malah semakin ramai telah sertai kami sebagai agen topup . Kini anda mempunyai peluang yang mudah dan murah untuk menjadi agen topup . Sebagai agen kami , anda boleh JUAL TOPUP dan juga MELANTIK AGEN yang berminat untuk turut serta sebagai agen topup

. Dengan cara ini , anda dapat memaksimumkan pendapatan anda sebagai agen topup . Anda juga mampu topup ke semua rangkaian telekomunikasi dengan hanya menggunakan handphone melalui sistem e-load kami. Sebagai agen, anda bukan sahaja mendapat keuntungan dari hasil jualan topup semata-mata , TETAPI terdapat TIGA lagi keuntungan yang akan anda nikmati. Sokongan diberikan kepada setiap ahli berdaftar di facebook fanpage kami. Ubah status kewangan anda sekarang . Langkah anda bermula di sini !
---
Thanks baca ye comel :)
---
shopping !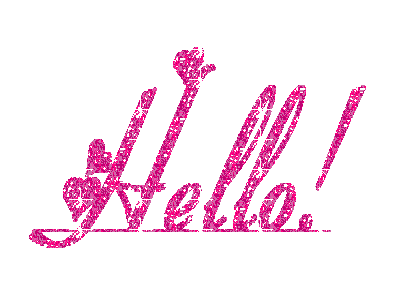 i bosan lha duduk rumah . so , i nak kuar tapi tak tahu nak pergi mana . i ajak laa someone teman kan i tengok wayang cerita 'AKU TERIMA NIKAHNYA' so sad cerita ni . menangis2 i . sedih sangat . kesian pon ada . macam mana lah kalau terjadi kat i kann ?
then i jejalan lha kat terminal tuu . jalan punya jalan i nampak banyak baju lawa2 . ape lagi ? shopping lha . hehe . yang tak disangka sangka kan , habis RM200 yang my dad bagi pagi tu padahal i beli 3 pasang baju jee . hehe .
that all :) bubye .
---
Thanks baca ye comel :)
---
I Love You my parent !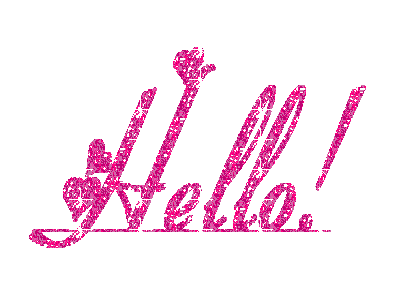 really2 happy now . you know what ? my dad buy me a camera . NIKON okay . thanks my dad . loveyou . aku memang nak sangat camera tu dari dulu . last2 my parent belikan jugak untuk aku . semua yang berlaku ada hikmah nya kan ? dan ini ganjaran yang aku dapat atas kesabaran aku menghadapi dugaan hidup nii .
---
Thanks baca ye comel :)
---
Problem .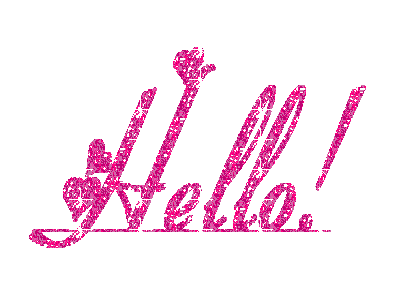 banyak betol problem aku sekarang nii . macam macam jadi kat aku . tak tahu la kenapa . masalah dengan ayah . dengan mama . dengan nenek . dengan boyfie . sekarang nii ade masalah dengan kwan sekelas and cikgu . ohh . memang tension . dahh la nak dekat exam ni . memang tak dapat tumpukan perhatian langsung . nak tahu story nye ? sebenar nya ade sorang kawan aku nii .dia bwak fon pegi asrama ( kesalahan 1-bwk fon kat asrma) kemudian dia minta tolong aku tuk repair fon dia . puas lahh aku tanya kawan bbm aku , kedai fon dan sebagainya akhirnya aku dah tahu punca nya . punca fon bb dia rosak sebab virus dah buat line network bb dia tak boleh baca . kena format kan balik tapi kalau hntr kat kedai rm 60 . so , aku ambik keputusan untk format sndri jee . aku ingat nak bagi dia balik fon tu time budak asrma balik . tapi dia sms aku (kesalahan ke2 - text tak tahu guna fon spe , num spe ) pada hari rabu jam 11.35 malam untuk bwak fon tu esok nya iaitu khamis . aku simpan lagi sms yang dia bagi kat aku " quratu , esok kau bwk jelah fon aku tuh . nti aku bwk usb then aku bagi kau balik " (kesalahan ke 3- suruh orang bawak fon ke sekolah ) aku memang tak nak bwak tapi disebabkan itu fon dia , so aku ikot jelah cakap dia tuk bwk fon bb dia . sebelum tu aku ade tanya dia macam mana nak off fon bb dia tuh tapi dia sndri tak tahu . so , aku silent kan jee . bila sampai sekolah , aku tak nak terima risiko . so , aku nak bagi kat dia fon tu tapi pagi tu aku ade kelas LK . tak sempat nak jumpa dia kat kelas . so , aku ingt nak bg lepas rehat . time rehat , aku dah janji dengan zulia nak jumpa cikgu LK lepas rehat tapi tiba tiba teacher PJ aku masuk . aku tak perasan langsung . bila habis rehat , aku tak perasan teacher pj aku masuk kelas and tiba2 fon tu bergegar !!! mula mula aku buat bodo jee sbb tu aku tak cam bunyi tuhh . tiba tiba aku teringat yang aku letak fon tu dlam beg LK aku , so bila fon tu bergegar dekat papan LK aku , ia berbunyi .pucat gila aku time tuu . takot tak terkata .then aku terus kuar dari kls tuh .dlam hati aku kusut nak mampos . pening pikir mcm2 . 4 tahun aku skola tak pernah buat hal . ni first time . bila aku nak msuk kelas , kwan aku jumpa aku . dia senyum2 , mcm tak kesah fon dia kena rampas . then , dia cakap ngn aku suruh aku cakap ngn cikgu yang aku terbawa fon tu (kesalahan ke 4- menipu cikgu) . time tu bulan ramadhan , aku takot nak menipu . tapi aku terpaksa . balik tuh aku menangis2 minta maaf kat tuhan sbb aku takot puasa aku taak diterima . aku solat hajat , baca yassin supaya hati cikgu lembut . tapi malang nya , hati cikgu sekeras batu . cikgu cina tu tetap tak bagi cikgu disiplin pulangkan fon tuh . terpaksa la aku terima . bila jadi cmtu , aku mula pikir , kerja apa yang aku boleh buat supaya aku dapat gantikan fon bb torch dia yg berharga rm900 . akhirnya aku kerja lah katering dari pukol 7 pagi sampai 4 petang . pukol 5 ptang smpai 3 pagi aku keje ngn ayah aku dengan gaji rm40 sehari . bila aku dah dapat kumpul dalam rm700 , aku ingat nak bagi dia dulu tapi mak aku tak bagi kuarkan walau 1 sen pon . berapa hari sebelum raya aku kena saman rm600 . melayang duit yang aku kumpul selama nii .tinggal la rm 100 jee . mcm mana aku nak byar kat kawan aku . last2 dia hantar surat layang " AKU TAK KIRA APE NAK JADIPON , AKU NAK KAU BAYAR JUGAK RM400 . KAU YANG CAKAP NAK HALF2 KAN . SKRANG AKU DAH CUKUP . KAU KAN BANYAK DUIT DLAM BANK. KAU KELUARKAN JELAH ." nenek aku terbaca surat tu dan dia terus jumpa cikgu disiplin dan bagi surat tu kerana dia ingat aku diugut (kesalahan ke5- mengugut dengan bukti) cikgu disiplin dan pihak pengurusan panggil aku untuk tahu kebenarannya . aku takot nak cerita . aku difaham kan cikgu disiplin cakap jika surat tu diberi luar skolah , kawan aku boleh dipenjara . disebabkan bagi di sekolah , dia dihukum oleh sekolah jee . atas sebab dia buat 5 kesalahan diatas , dia boleh DIBUANG sekolah jika aku bekerjasama dengan pihak skolah untuk tulis surat pengakuan . tapi aku berkeras . aku tak nk kawan aku dibuang skola . tapi cikgu aku paksa . ya allah , jangan lah kau uji aku terok sebegini . aku tak tahu la cmne aku nak hadapi semua nii . susah betol aku nak berkomunikasi dengan budak sebaya dengan aku sebab sememang nya dyorang tak kan paham aku . sedih pon hadee . bila aku bercakap , dyorang tak pndang pon muka aku mcm aku yg bersalah . aku pon tak tahu lahh . kawan , aku nak kau tahu , aku sedaya upaya tak kan besar kan masalah nii . aku tak nak kau kena bunag skola . tapi kau jangan lah berdendam macam nii . jangan buat aku tension . aku dah telampau tertekan . aku tak nak tindakan diambil kepada kau sorang . cikgu cakap dia buat 5 kesalahan . aku hanya buat 1 kesalah iaitu bersubahat membawa telefon bimbit sbb tu aku tak dpt tindakan keras .
---
Thanks baca ye comel :)
---
bestie :)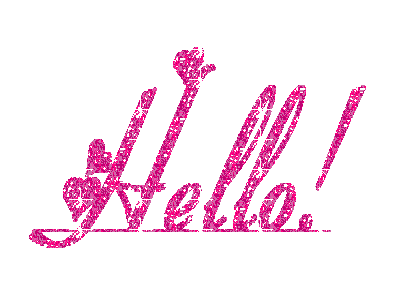 hye guys . how are you ? wanna hear new story ? you know what . i got a new bestie . wahaha ! okay , in bm . saya dapat bestie baru . nama dia MUHAMMAD NAJIB . call him NAJIB for short . kenal dari BBM jee . dia nihh budak KL , budak PJ katanya . tapi saya tak tahu la kat mana . al maklum lah , saya nii bukan tahu sangat pon tempat kat malaysia nii . ciri-ciri dia saya tak berapa pasti lahh sebab belom pernah jumpa . just berkawan sehingga hari ini . tapi berdasarkan picture dia , boleh nampak lah yang dia nii seorang yang kurus , tinggi , mcm athlete pon ade . dulu memang dia hanya kawan biasa sahaja . maklumlah , saya dahh berpunya . mana boleh lebih-lebihh kan ? then , lepas 2 minggu berkawan dia dahh naik pangkat jadi bestie saya . terkejot kan bestie lama saya baca . yelah , selama nii saya mana rapat dengan budak laki . hehe . tapi takpee lah, kuasa tuhan kan . tuhan dah tentukan dia new superhero dalam hidup saya .nak tahu camne dia boleh naik pangkat jadi bestie saya ? ha . sebenarnya bila saya susah , dia sentiasa bantu sya dengan beri nasihat dia . bila saya sedih , dia selalu pinjamkan telinga dia untuk dengar masalah saya . bila saya happy , dia selalu buat saya bertambah tambah happy dengan lawak dia tuh . even kalau dia ade problem pon , dia tak pernah lupa text sya . tapi sayang nya . dia nii terlampau bertanggungjwab . dia selalu busy keje . kesian dia kann . tapi takpe lah , maybe tuhan nak ajar dia untuk berdikari kan . aku suka bila dia always beside me . thanks a lot friends. awak kawan saya . awak cikgu kaunselor saya . awak pelawak saya . awak abang saya . terima kasih sebab hadir dalam hidop saya . sedih sikit lah tengok kwan baik saya merangkap abang saya sebab dia single lahh . kesunyian . saya doakan awak dapat jodoh yang baik-baik belak ye .
---
Thanks baca ye comel :)
---
holla !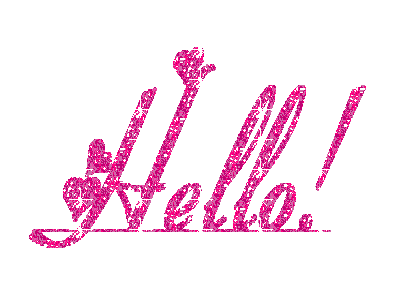 Assalamualaikum and hello everyone . thanks for visit my blog . hey , have you got a twitter . ? i just get one's . if you got , please follow my twitter
https://twitter.com/QuratuAiniXOXO
and i will follow you back as soon as possible , thanks to all my follower okay . ilove you guys .
---
Thanks baca ye comel :)
---