Geng Blog Pink | Pecahkan Tembok Ais Itu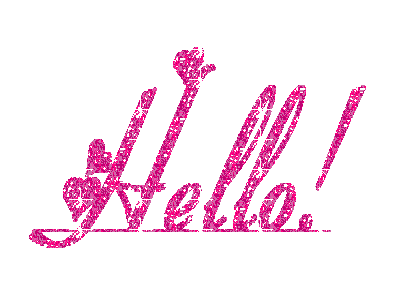 salam sejahtera kepada korang yang view blog sye yang tak seberape ni.Hari ni sye nak join satu segmen GBP.saya baru je di group ni.oke? sekarang saya nak PECAHKAN AIS PINK!
Quratu aini
ha! nampak orang kat atas tuh? itulah saye,nama diberi oleh mama ngan ayah sye kepada anak sulungnya ini ialah QURATU' AINI. . lahir pada 25 november tahun 1996 di klinik amalina senawang.dulu saya seorang pelajar di SK SEREMBAN 2B ,masuk je darjah 2,wan saya nak jge saye and tinggal la sye di Kuala klawang.study di SK undang jelebu and now di SMK DATO' UNDANG MUSA AL-HAJ singkatan DUMA.saya budak tingkatan 3 cempaka 1 yang bakal menduduki PMR tahun ini. harapan: tidak mahu kecewakan mama nun jauh disana yg megharapkan result terbaik.knpe saya tak dok ngan my mom and dad? becoz entah la.dari umur 5 tahun dijage oleh wan a.k.a nenek. cucu pertamalah katekan.hahaha..saya ank sulung dari 9 adek bradik..haha setiap hari perlu jaga 8 adik, 6 perempuan 2 laki,yg lelaki tu? jahat + gangster kt sekolah tapi ble kuar result je..dapat no 1..yg perempuan.blajar+sukan..tp ble kuar result? hehe.stay? rumah sebenar sye di lavender height di senawang negeri sembilan.my mom and dad yg tersayang. . my dad a.k.a ayah umur mencecah 39.komitmen pada kerjanya,mempunyai perniagaan sendiri tradisi turun termurun,baik,penyayang,ayah saya ni kalau nak minta duit or barang ape2 pon la,mp4,handphone,ps2,basikal and laptop.dia akan belikan untuk anak2 nya.saya sayang ayah. attention! ank2 nya tak pernah meminta ok! my mom a.k.a mama umur 35 dia baik,penyayang and caring.,sporting.mama saya ni kalau adk sye nak dating dye selalu antarkan.kadang2 teman kan,bermakna dia tahu dengan siapa anaknya berkawan. attention! dia bukan jenis ibu yg tak kesah ok! dia ibu yg terbaikk hanya kami anknya je yg mengerti.
kenapa join geng blog pink(GBP) ?
aku suka berkawan tak kesah la sesapep0n, yelah kawan bia berjuta,musuh bia takde.hehe budak-budak pink kat GBP tu baik2 belaka.dorang friendly.suka tego and selalu ade share benda baru..saya ni kadang2 ketinggalan,dengan join group ni banyak benda baru saya boleh tahu. saya sukakan sesangat sangattttt warna PINK.tapi kawan2 kat sekolah tak suka,asalkan buat baju je mesti hitam, putih, biru and dll.. pink? jarang! 2 kerat je. saya nak ada kawan yg minat sama dengan apa yg saya minat.dengan join GBP saya kenal pemnat PINK yg ramai. GBP mmg best!
---
Thanks baca ye comel :)
---